2017 Keynote Speakers
Jane K. Fernandes, Ph.D.
President, Guilford College
Recognized as one of the 20 most interesting college presidents by The Best Schools, Jane Fernandes is in her third year leading Guilford College as its ninth president. Jane is guiding Guilford College through curricular and administrative innovation to become further distinguished as a "small liberal arts college of distinction doing a few things splendidly." She has described three sources of inspiration that fuel pursuit of that vision: the college's world-class faculty, its powerful Quaker heritage, and its unique commitment to community service and civic engagement.
Under Jane's leadership, Guilford's first-rate academic program is in an exciting period of renewal and renaissance, with many advances designed to resonate with a new generation of students.
Jane is an active voice and participant in addressing important societal and community concerns. She received national attention for her statement on North Carolina's recently created HB2 law. And, she has led the campus in undertaking difficult conversations, examining meaningful ways to address systemic racism, gender inequity, and sexual assault – three of the most serious issues facing campuses nationwide.
Members of the campus community have praised Jane's willingness to support initiatives led by students and faculty, such as Every Campus a Refuge in response to the Syrian refugee crisis. In fact, last September, Jane was one of only 50 presidents from the nation's colleges and universities to be invited to the President's Interfaith and Community Service Campus Challenge Gathering in Washington, DC.
Jane's higher education administrative career spans 30 years. Before taking the Guilford presidency, she served as provost and vice chancellor for academic affairs at the University of North Carolina at Asheville for six years.
Dr Sharon L. Contreras, Superintendent, Guilford County Schools
Dr. Sharon L. Contreras is passionate about providing high-quality education to each child with the goal that every student graduates college and career ready.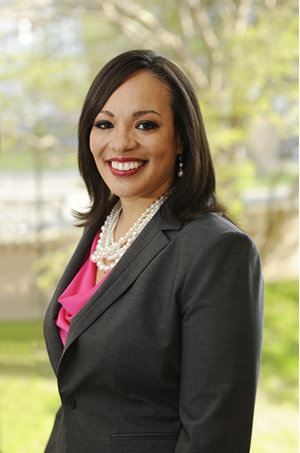 Dr. Contreras began her career as a high school English teacher before serving as a principal, area superintendent and assistant superintendent in Rockford, IL. Dr. Contreras has also served as the Chief Academic Officer for the Clayton County Public Schools in Georgia and in the Providence Public Schools in Rhode Island. Through the development of high-performing teams, her work in those school districts resulted in improved graduation rates and access to rigorous academic programs for all students.
In 2011, she became the first woman of color in New York State's history to serve as superintendent in one of the state's largest districts when she took over the Syracuse City School District. Since that time, she has increased student access to challenging academic courses, expanded career and technical education options and improved low-performing schools. Under her leadership, Syracuse established 16 new career pathways for high school students, opened a school for gifted elementary students and opened two new high schools to provide students with the opportunity to earn associate degrees in electrical engineering technology, manufacturing technology and health-related fields.
To get students to take advantage of those opportunities, they need to be in school. Dr. Contreras, in conjunction with Say Yes to Education, expanded its Promise Zone program, providing critical supports and resources to students with social, emotional or behavioral challenges. She introduced a new Code of Conduct and was recently invited to participate in a White House convening on school discipline and briefed members of the U.S. Congress on implementing fair disciplinary practices in schools.
Dr. Contreras also worked with the New York state legislature to secure $300 million in construction funding to create 21stcentury learning environments and negotiated a landmark contract with the teachers' union, making SCSD teachers the highest paid in the region over a five-year period. Contreras also has worked to address students' social, physical and emotional needs by expanding partnerships with the community and bringing Breakfast in the Classroom and universal free breakfast and lunch programs to all Syracuse schools.
Dr. Contreras has won awards for her civic work and leadership including: YWCA Champion of Opportunity Award; The Network Journals 25 Influential Women in Business Award; Interdenominational Ministers' Alliance Drum Major for Social Justice Award; Nosotros Radio Latina of the Year; Delta Sigma Theta Sorority's Fortitude Award; Southwest Community Health Center Leadership Award, Upstate University Hospital Community Leader Award; and the NAACP Freedom Award.

Dr. Contreras is a proud and active member of The Links Inc. and Delta Sigma Theta Sorority Inc. She was raised in Uniondale, N.Y. by her parents James and Elizabeth Contreras with her nine brothers and sisters. She has earned degrees from Binghamton University and the University of Wisconsin-Madison.
Dr Melba Spooner, Dean, Reich College of Education, Appalachian State University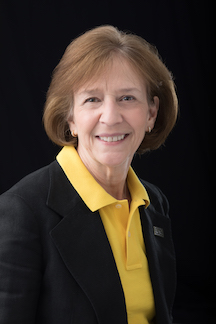 Dr. Melba Spooner is an educator and a leader. As dean of the Reich College of Education (RCOE) at Appalachian State University, a role she began in July 2016, Spooner leads Appalachian's efforts to continue its 100+ year tradition of preparing quality educators.
About the university, Spooner said, "Appalachian provides education students with a unique perspective – not just the physical location and community, but also the campus' collective ownership of education as something to be valued and nurtured."
The RCOE enrolls approximately 1,500 undergraduate and 1,000 graduate students. It serves as the centerpiece of teacher education at Appalachian and provides courses and support to students enrolled in teacher preparation programs located in not only the RCOE but also the College of Arts and Sciences, College of Fine and Applied Arts, Beaver College of Health Sciences, and the Hayes School of Music.
Before joining Appalachian's leadership, Spooner was on the faculty at the University of North Carolina at Charlotte. There, she served in various roles including assistant dean; chair of the Department of Middle, Secondary, and K-12 Education; associate dean; and, senior associate dean. Spooner started her career in Charlotte-Mecklenburg Schools as a classroom teacher and assistant principal.
A nationwide leader in professional education accreditation efforts, Spooner has served in leadership capacities at the national and state levels on issues related to accreditation and policy. At UNC Charlotte she directed key initiatives that strengthened the quality of teacher preparation and enhanced the college's reputation, including development of a new Office of Assessment and Accreditation and leadership in the areas of field experiences, educational outreach, and advising, licensure and recruitment.
Spooner earned her Ed.D. in curriculum and teaching from University of North Carolina at Greensboro, and her master's and bachelor's degrees in early childhood education from UNC Charlotte. She also holds a Management Development Program Certificate from Harvard University's Graduate School of Education.
Areas of professional interest and research include university-school partnerships, specifically related to Professional Development Schools and networks that support teacher development and enhance program quality. She received the 2016 Distinguished Faculty Award from the UNC Charlotte Alumni Association.