2021 Keynote Speakers
Francesca Gino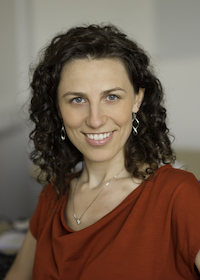 Francesca Gino is an award-winning researcher and teacher, best-selling author, and a tenured professor at Harvard Business School. Her consulting and speaking clients include Bacardi, Akamai, Disney, Goldman Sachs, Honeywell, Novartis, P&G, and the U.S. Air Force, Army, and Navy. She has been honored as one of the world's Top 40 Business Professors under 40 and one of the world's 50 most influential management thinkers. Her work has been featured on CNN and NPR, as well as in the Economist, Financial Times, New York Times, Newsweek, Scientific American, and Psychology Today. Please check out Professor Gino's website for more information about her research
Rebel Talent, one of her most popular books has been translated into more than a dozen languages.
"Francesca Gino is one of the world's most productive and creative social scientists. And with this book, she shows that she's also one of the most persuasive. She makes a powerful and convincing case that letting loose our inner troublemaker can open up new vistas of creativity and problem-solving power."
– DANIEL H. PINK, New York Times bestselling author of When and Drive
Erica Smith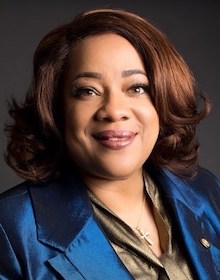 Erica Smith is a former 3-term member of the North Carolina State Senate, representing District 3 – Beaufort, Bertie, Martin, Northampton, Vance, and Warren counties. She was first elected to the NC General Assembly in 2014 making history as the first woman to serve the district in the Senate. Her prior political experience includes Northampton County Board of Education Member (2008-2014), Northampton County Democratic Party Chair and First-Vice Chair (2006-2013). Smith earned her B.S. in Mechanical Engineering from North Carolina Agricultural & Technical State University in 1994 and her M.A. in Religious Studies from Howard University School of Divinity in 2000. Erica was conferred with an Honorary Doctor of Ministry from Eastern North Carolina Christian College & Theological Seminary in 2007. Her professional experiences include engineering apprentice for Newport News Ship Building (1989), research and design engineer for Boeing (Seattle, Washington) working her way from student engineer to Senior Specialist Engineer from 1990 to 1997, for the U.S. Patent & Trademark Office as a Patent Examiner in the Chemical Engineering Technology Center from 1998 to 2003 and for the last 18 years as a public-school educator and Curriculum & Instructional Specialist.
Sen. Erica Smith was selected as the Freshman Legislator of the Year in 2016 by the State Employees Association of NC and the recipient of the 2017 Political Courage Award by Lillian's List. She is also a recipient of the 2017 Rising Star Green Tie Award, 2018 Senator of the Year by NC League of Conservation Voters and ERA Coalition and 2019 Senator of the Year by the NC Sustainable Energy Association and NC Chapter of United Nations Women – Woman of the Year (Government sector 2019-2020). She served as Co-Chair of the NC Joint Legislative Tech Caucus 2017-2020, Joint Democratic Women's Caucus, Senate Democratic Caucus Rural Working Group and immediate past Chair of the NC Legislative Black Caucus. Her philanthropic activities are tirelessly rendered through her many organizations of affiliation, including member of the Northampton County Branch of the NAACP, Halifax County Branch of NAUW and the Enfield-Roanoke Rapids Alumnae Chapter of Delta Sigma Theta Sorority, Inc. Senator Smith is an ordained member of the clergy and serves as Associate Servant at Cool Spring Missionary Baptist Church in Gaston NC where she was licensed in 2001. Following catechism, she was ordained in 2002 through the Northampton County and Vicinity Missionary Baptist Association, General Baptist State Convention – North Carolina, National Baptist, USA.
A diligent servant-leader, Smith is the immediate past First-Vice Moderator and the only woman in the Association's 135+ year history elected to serve in a Moderator capacity. Smith is blessed to share four sons and one dog. Privileged to be chosen by God in this ministry of social justice and reconciliation, Erica is committed to living out Erma Bombeck's quote "When I stand before God at the end of my life, I would hope that I would not have a single bit of talent left and could say, 'I used everything you gave me'."
International Speakers
Juliet Ramohai, Ph.D.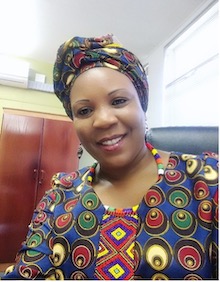 Juliet Ramohai is the Head of the Center for General Education at the Durban University of Technology. She completed her education at the University of the Free State in South Africa, obtaining her Masters in Psychology of Education and her PhD in Higher Education Studies with a study titled, A Living Journey Towards Understanding Black Women Academics' Perceptions of Social Transformation in South African Higher Education. With her focus on women in higher education, Juliet continues to publish articles in accredited peer-reviewed national and international journals. With a strong theoretical grounding in standpoint theories and motivated by her experiences as a woman leading a department, Juliet has recently shifted her research focus to women in leadership positions in higher education, looking specifically at their access and successful participation in South African higher education. Alongside her passion as a gender studies scholar, Juliet is also involved as a Primary investigator in a funded project that aims to create a life skills Programme for female adolescents in residential youth care centers in South Africa.
Sumalee Tientongdee, M.Ed., Ed.D.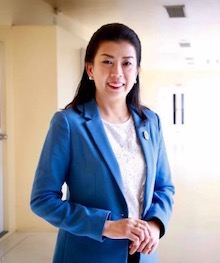 Sumalee Tientongdee is a former exchange research scholar of University of North Carolina at Pembroke, representing delegate of Suan Sunandha Rajabhat University (SSRU), Bangkok, Thailand in 2020. She was the first Director of Center for Professional Development in the Faculty of Education at SSRU from 2016-2020. Her prior teaching and research experiences includes high school physics teacher for gifted science student in Thailand (2007-2009), research methodology lecturer at the Department of Education, Mahidol University (2009-2011), and Postdoctoral research fellow at the School of Engineering and Applied Science, Harvard University, USA (2013-2014). Tientongdee earned her B.Sc. in Physics, and dual M.Ed. & Ed.D. in Science Education (Physics) receiving full scholarships from Thai government special project for development of talented future science and mathematics teachers, from Srinakharinwirot University, Thailand, and Indiana University Bloomington, USA joint international program in 2001 and 2007 respectively. She also earned second M.S. in Physics from University of Rhode Island, USA under full teaching assistantship in 2013. Her professional international experience includes key note speaker in some southeast Asia counties and co-researcher at universities in the US, specializes in the innovation education, teaching science in 21st century, STEM education, women in science, and physics education.
Sumalee Tientongdee was selected to receive the award for best academic performance among all faculty members of SSRU in the year of 2019. She published several books within 4 years such as peer-instruction in science, how to nurture gifted science students, physics for science teacher, etc. She also published several research articles including STEM education in international journals. She currently serves as head of general science division, faculty of education, SSRU, where she always encourages her female undergraduate students to pursue future teaching career in science both inside the country and global areas.
Shalote Chipamaunga, Ph.D.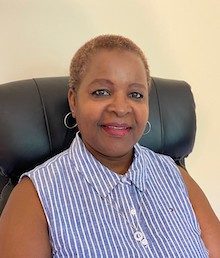 Shalote Chipamaunga is a Senior Lecturer in the Department of Health Professions Education, Faculty of Medicine and Health Sciences, University of Zimbabwe. Prior to this, she held a similar position at the University of the Witwatersrand in South Africa where she obtained her PhD in Medical Education. For the past 13 years, Shalote has combined her background in nursing, midwifery and adult education to monitor and improve the quality of teaching and learning in health professions education. She has been instrumental in the conceptualisation and introduction of new programs to meet the demands presented by the complexities of the health field. In addition to academia, Shalote has over 25 years of work experience with international non-governmental organizations in senior managerial,technical advisory and consultancy roles in reproductive health programs based in eastern and southern Africa. With expertise in qualitative research, she has published in peer-reviewed journals.
Zoe Watson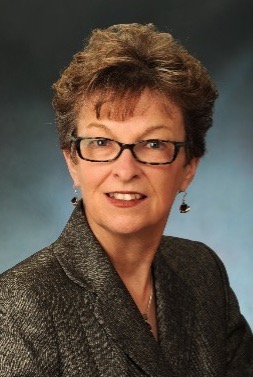 Zoë started her teaching career at Sussex Corner Elementary School teaching grade 6 after graduating from Sussex Regional High School and UNB-Fredericton (BEd., MEd.) and obtaining a NB Principals Certificate. She has held a variety of positions within education in New Brunswick: School Administrator, Supervisor of Elementary Schools, Director of Education, and since 2003, has been a School Superintendent – currently overseeing 69 schools and 23,000 students. During her career, Zoë held two positions at the Department of Education & Early Childhood Development; Coordinator of Elementary Education (1996-1998) and Assistant Deputy Minister (2010-2012).
Bilgay Atis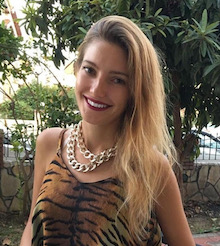 Bilgay is the Foreign Languages Coordinator and Online Tutor at Vizyon College. Her professional work includes initial teacher education and professional learning for classroom teachers with a strong focus on how to engage young adolescent learners emotionally and cognitively to optimize their learning. She serves as a Sworn translator in medicine and law in addition to a Simultaneous Interpreter. Bilgay produces many international and global projects regarding Peace and conflict prevention/resolution - Disease prevention and treatment - Water and sanitation - Maternal and child health - Basic education and literacy - Economic and community development in terms of unique concerns and needs. She also performed modern dance and ballet at Antalya State Opera and Ballet for 8 years and with folk dance groups including the Fire of Anatolia.