2023 Speakers and Presenters
Keynote Speaker: Tricia McManus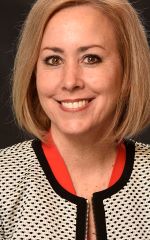 Tricia McManus was born and raised in Tampa, Florida. She is one of eight children born into a family of educators. SHe graduated from the University of South Florida with a Bachelors' Degree in Elementary Education and a Masters' Degree in Educational Leadership and served as an educator in Hillsborough County Public Schools for thirty years. She started her career as a teacher and then moved into positions of Assistant Principal, Principal, Director of Leadership Development, and Assistant Superitendent of Leadership, Professional Development and School Transformation. As a principal, she improved school grades and student outcomes in two underperforming schools and was recognized by the Florida Department of Education for these accomplishments. As Director of Leadership Development, she developed and oversaw the Hillsborough Principal Pipeline, a comprehensive talent management system for recruiting, selecting, hiring, and developing, and evaluating school leaders. In her last two years, Tricia oversaw and supported the district's fifty underperforming schools. Under her leadership, the district created new structures for school turn around which included a new employee compensation plan, equitable resourcing and staffing, and systems of district and community support which resulted in major increases in student outcomes. In June 2020, Tricia began serving as Deputy Superintendent in Winston Salem/Forsyth County Schools and was appointed to the Superintendent position in February 2021. As Superintendent, she is leading an ambitious strategic plan focused on increasing equilty and access and eliminating all data disparities. She is a true champion for all students.
Keynote Speaker: Elaine Miller-Karas
Elaine is the co-founder and Executive Director Emeritus of the Trauma Resource Institute (TRI), a nonprofit organization that promotes resiliency and trauma-informed care. Under her leadership, TRI has developed innovative programs such as the Community Resiliency Model (CRM) and the Trauma Resiliency Model (TRM), which are widely recognized interventions for treating and preventing traumatic stress.
Miller-Karas authored Building Resilience to Trauma: the Trauma and Community Resiliency Models, Second Edition. Her book has gained recognition from the United Nations and Taylor and Francis for its alignment with the U.N.'s sustainable development goals. She regularly contributes to Psychology Today, providing insights and expertise on trauma-related topics. Additionally, she hosts a weekly radio show called Resiliency Within on VoiceAmerica.
Her expertise and dedication to trauma and resiliency have also made her an internationally recognized speaker, with workshops presented at esteemed organizations, including the Centers for Disease Control, the United Nations, the Global Fund, Catalyst 2030, and the Skoll World Forum.
Panel Moderator: Christine Reed Davis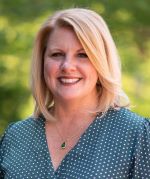 Dr. Christine Reed Davis is the Associate Vice Chancellor for Student Affairs and Dean of Students at UNC Charlotte. Throughout her 25 year career in Student Affairs she has held positions at Central Connecticut State University, Boston College, George Mason University, and the University of Georgia. In her current role since 2013, Dr. Davis serves a population of almost 30,000 students and leads 27 professional staff within six program units including: Niner Finances; Student Accountability and Conflict Resolution; Student Affairs Research and Assessment; Student Assistance and Support Services; Transition and Success Initiatives; and Veteran Services. In addition, Dr. Davis acts as a Deputy TIX Coordinator, active participant in behavioral intervention and threat assessment, and is the primary point of contact for crisis management including families who experience the death of a student. Dr. Davis was instrumental in UNC Charlotte's response, recovery, and ongoing support of students impacted by the April 30, 2019 campus shooting that took the lives of two students.
Dr. Davis earned her B.A. in Psychology from Central Connecticut State University, M.Ed. in Student Personnel in Higher Education from the University of Georgia, and Ed.D. in Educational Leadership from UNC Charlotte. For her research around faculty and staff experiences in supporting the transition of student veterans into higher education, Dr. Davis has received the Legacy of Leadership Award from the Cato College of Education at UNC Charlotte and the national Melvene D. Hardee Dissertation of the Year Award from NASPA: Student Affairs Administrators in Higher Education. In 2023 Dr. Davis was awarded the Employee of the Year Award in the category of Devotion to Duty from UNC Charlotte. She is also a graduate of the Crisis Management in Higher Education program at Harvard University and the Leadership Development program with the Center for Creative Leadership.
Presenter: Cassie Beyons-Evans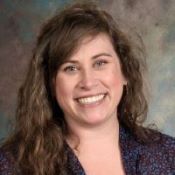 Dr. Cassie Bryson-Evans sums up her life (both personal and professional) as an "organization + operations problem solver." After 15+ years in public school as an educator and school administrator, Dr. Bryson transitioned to leading internal education at a global media planning + data solutions company focusing within field enablement. Earning her Doctor of Education from the University of North Carolina at Charlotte, Cassie calls North Carolina home. When she isn't running after her two boys or tackling social inequities and injustice, specifically within public education; she likes to walk deep into the mountains where cell phones don't work. Current research focus: The supports + challenges of marginalized racial/ethnic groups within public school administration.
Presenter: Rebecca Shore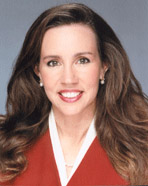 Dr. Rebecca Shore is an Associate Professor in the Department of Educational Leadership at the University of North Carolina at Charlotte. Prior to coming to Charlotte, she worked in schools for 28 years, serving as a teacher for 13 and a high school administrator for 15. She is the former principal of Los Alamitos High School in southern California, a 4 time National Blue Ribbon School. Dr. Shore is the author of 5 books, over 100 articles, and served as Cassie's dissertation chair at UNC Charlotte.
Presenter: Chrissie Faupel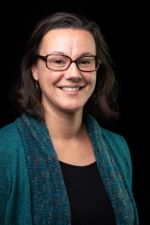 Chrissie Faupel is the Executive Director of the Office of International Education and Development. She works closely with the Associate Vice Chancellor to implement Appalachian's global engagement strategy and manages the day-to-day operations of OIED. She works closely with colleagues from academic and administrative departments on campus to assess OIED programs and to develop policies and implement policies and procedures for the office to better achieve the global learning goals of the University. Chrissie received her BA in International Studies and French from the University of South Carolina, her MA in International Education from the School for International Training (VT), and her PhD in Educational Leadership and Policy from the University of South Carolina.
Presenter: Brianne Hudak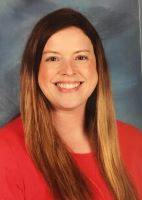 Mrs. Brianne Hudak, M. Ed., is a sixteen-year veteran of education serving in public, private, and charter schools. She is a passionate advocate for special populations equity, a certified gifted and talented educator, and supports gifted education through her professional memberships in the National Association of Gifted Children (NAGC), the World Council for Gifted and Talented Children (WCGTC), the North Carolina Association of the Gifted and Talented (NCAGT), and the Social-Emotional Needs of the Gifted (SENG) serving as a state liaison. Her roles in education include teaching the gifted, single-gender, PK3-5th grades, STEM/design engineering, theater arts, and global studies. She has also held administrative roles as a curriculum and instructional specialist, teacher mentor/coach, student activities director, dean of students, assistant principal, and K-12 school leader. Mrs. Hudak is an independent educational consultant, adjunct professor, and field supervisor at Western Carolina University, and currently pursuing a doctorate in educational leadership focusing on combating underachievement.